Tech
Talk

Live! – IT Security Series for Executives
PulseOne's 6-part Tech Talk Live online event series is designed to assist C-Suite Executives in small and mid-sized businesses in understanding, planning for, and executing on initiatives that reduce the risk of security breaches within their organization. A hosted series with panel discussion, each event allows for considerable Q&A time allocation, ensuring maximum value and learnings for every participant.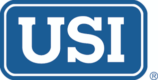 November 16th, 2022 Noon – 1:00 pm PST
Does Cyber Insurance Cover Everything You Need?
Cyberattacks are among the top risks facing businesses today, and nearly every business is vulnerable. As a result, cybersecurity insurance, while at first viewed as a niche tool, is now considered an essential requirement. Cyber liability insurance covers financial losses that result from data breaches and other cyber events. However, and equally important, is knowing what your cyber insurance won't cover in the event of a catastrophic breach. Join PulseOne Partner & Co-Founder Chad Wiggins, and USI Insurance Services Partner VP Josh Goldberg, to learn the ins and outs of comprehensive cyber security insurance.
All attendees will receive a complementary Cyber Insurance Readiness assessment which will be scheduled at the conclusion of the event.